At the weekends and national holidays, why not join one of our drop in tours. These tours will leave at 1pm and last for around 3hrs.
Tours in English or Japanese
(Tour language and destination decided by our shop on a week by week basis.)
Either book your place in advance or come to the shop by 12.30pm and put your name on the list.
Why not rent a bike in the morning and join a tour in the afternoon.
Bike rental + ¥2000
(minimum 2 people, maximum 6)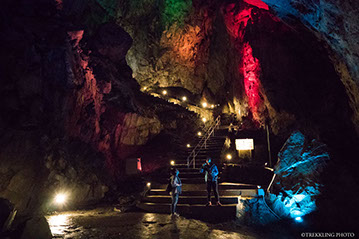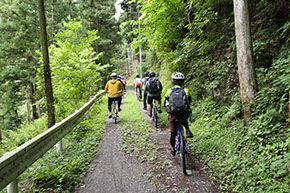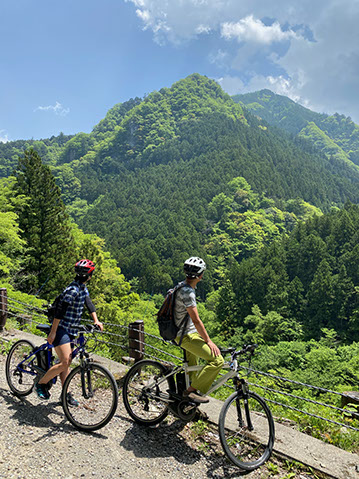 For extra fun, join one of our weekly specialized cycling tours.
History buffs will love our tour of the historical road.
For immersion in craft and culture, experience indigo cloth dyeing.
And for uniquely Japanese food and drink, visit a wasabi grower or acenturies-old sake brewery.
Historical road / wasabi field / waterfall experience tours start at 1pm
Ome culture / Cycle and water adventure tours start at 10.30am
If you book privately we can arrange any day and time to suit your plan, and customize the tour to your liking.







Proof of ID
Please bring ID such as your driver's license, insurance card, student ID, passport or resident card

Don't wear the following
Sandals, high-heels, long skirts or clothes you mind getting dirty.
Bring a rucksack or shoulder bag
A easy to carry shoulder bag or rucksack
Also bring gloves or sunglasses depending on the weather

Rainwear
Bring a raincoat or poncho if there is a chance of rain.