Escape the summer heat and cool down in the year round 11˚C (52˚F) Nippara limestone cave, a very popular destination among the courses we offer at Trekkling.
Nippara limestone cave is said to be one of the largest limestone caves in the Kanto region, located in Nippara, north Okutama. The large cavern that spreads out inside the cave is one of the most impressive. With an average annual temperature of 11°C, this is probably the coldest place in Tokyo this summer.
Distance – 22 km round trip (Trekkling > Nippara limestone cave > Trekkling)
Difference in altitude: approx. 300 m (330 m above sea level at Trekking, 630 m above sea level at Nippara limestone caves).
Time: around 3 hours + (1 hour if you want to hike to the Kurasawa cypress tree).
Recommended bike: E-Bikes – Panasonic Hurrier, Velo-star mini or Glitter.
(Or if you are feeling energetic, choose a hybrid bike or road bike)
Advice!!!
Choose an electric bike for the 300m elevation gain uphill course!
In summer, many tourists visit by car, and during the busiest season, there can be traffic jams. If the situation is really bad, there may be restrictions on private cars, and only buses, taxis and bicycles may be allowed to pass.
Cyclists can pass by cars with ease. And there are fewer cars on weekdays, so if you want a more relaxed cycling experience, weekdays are also recommended!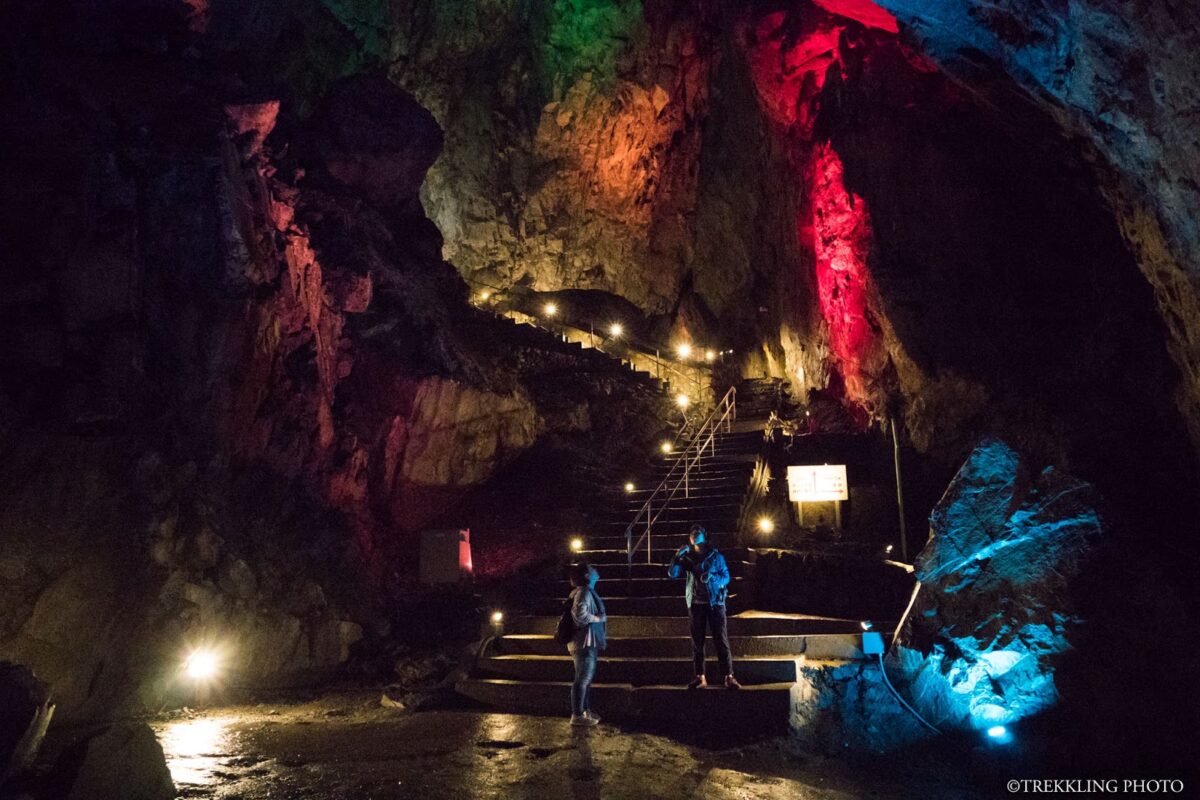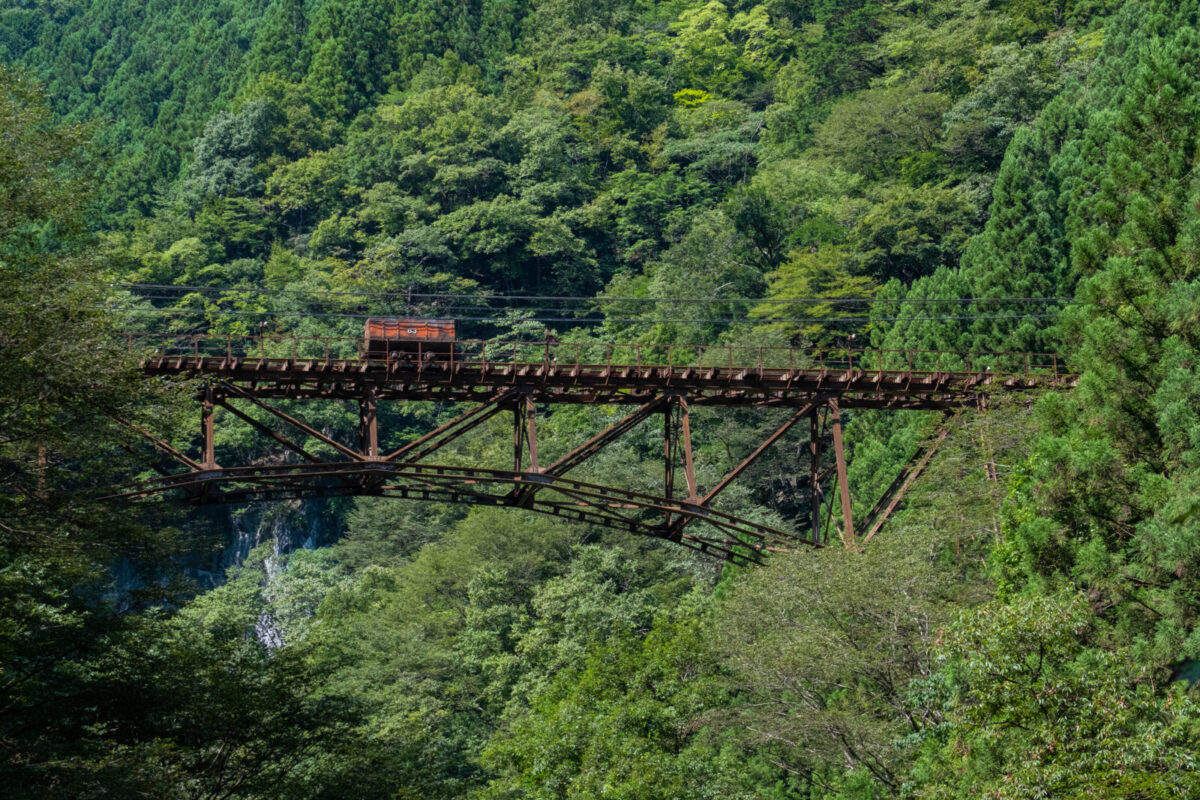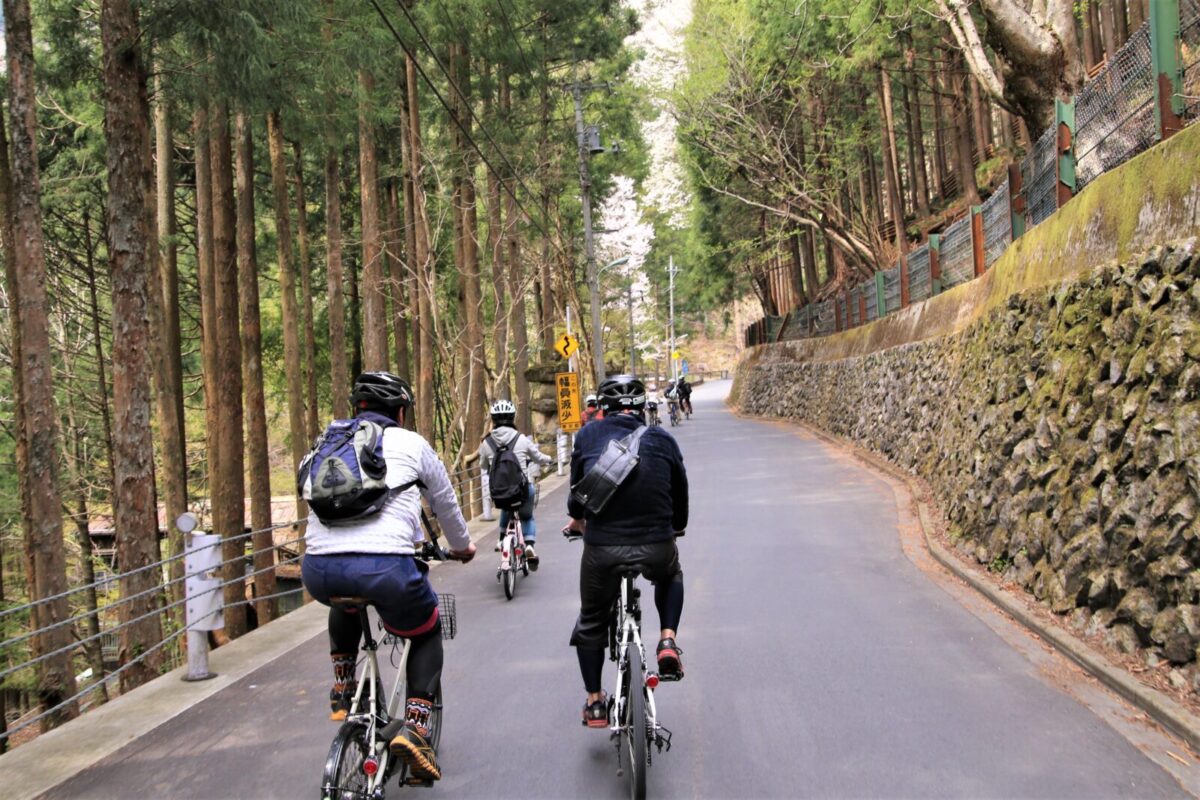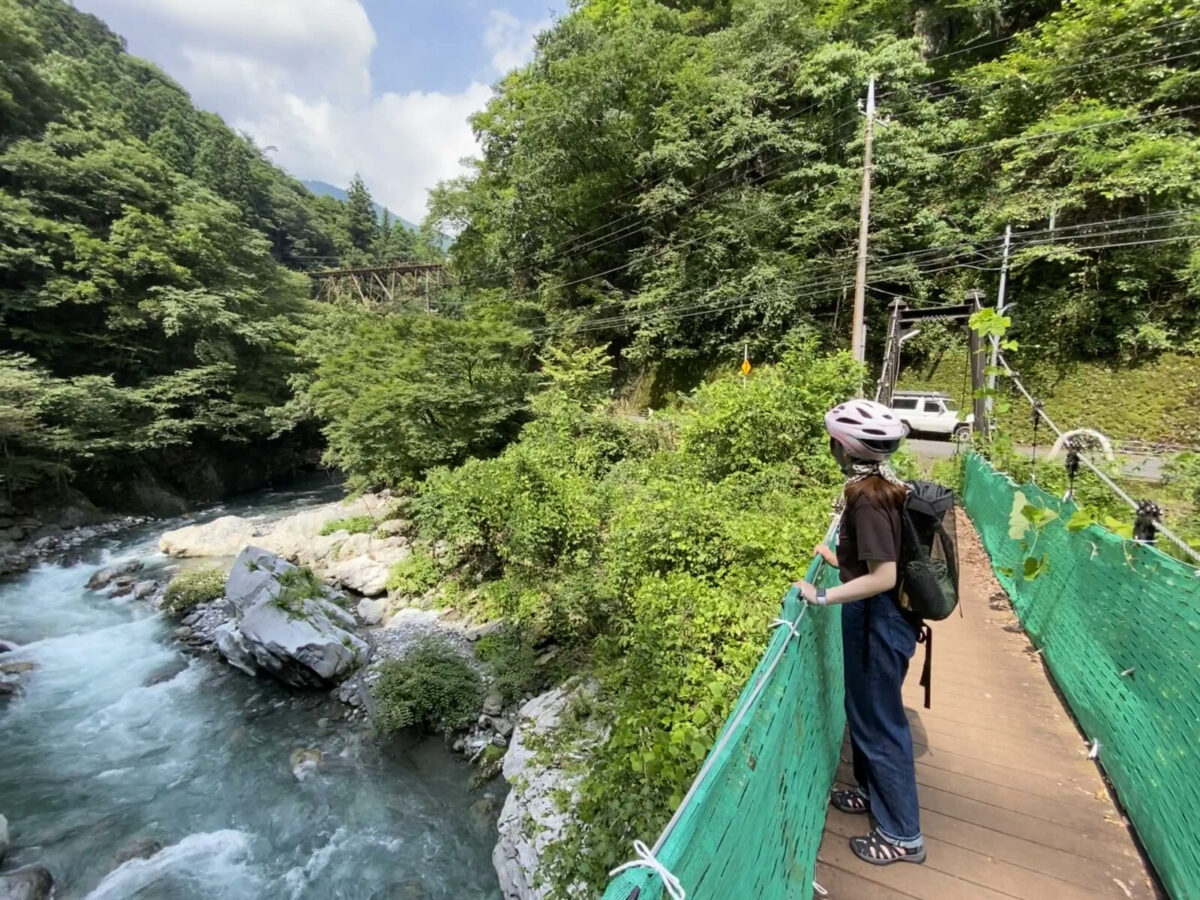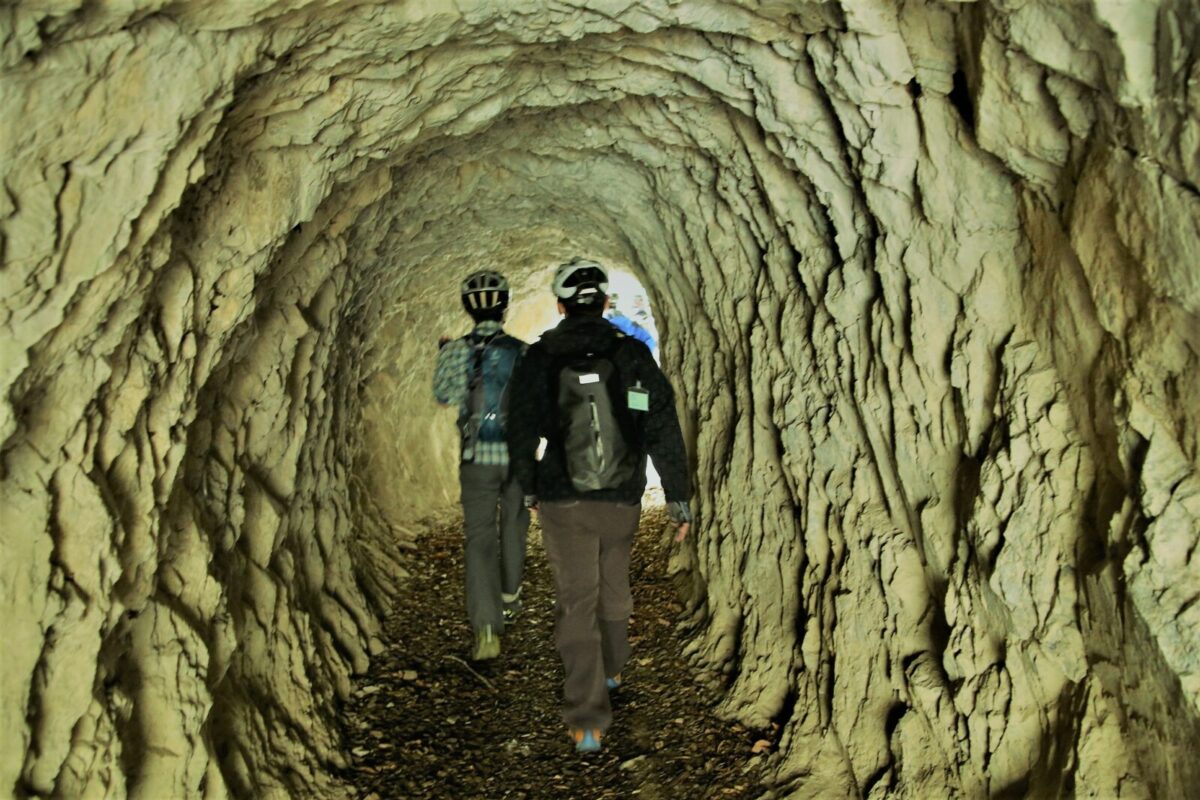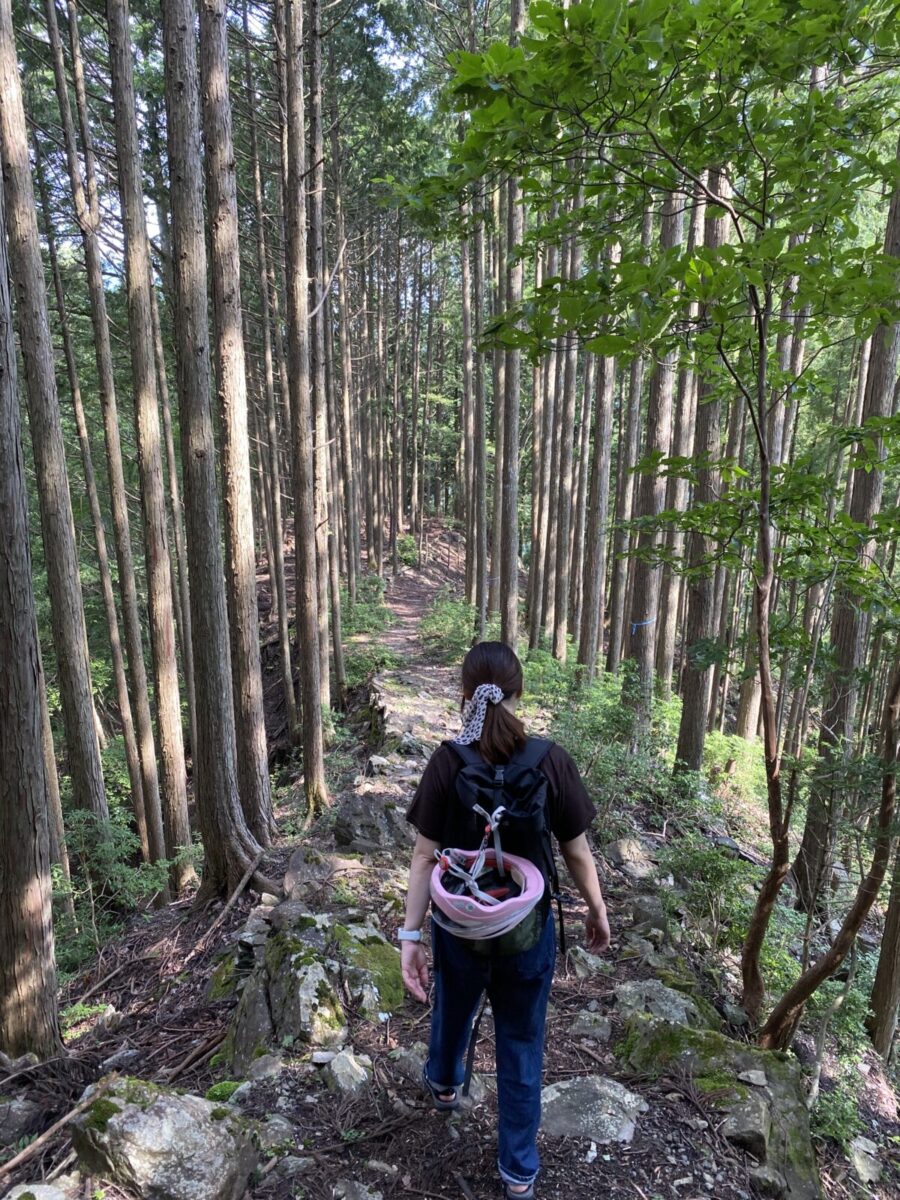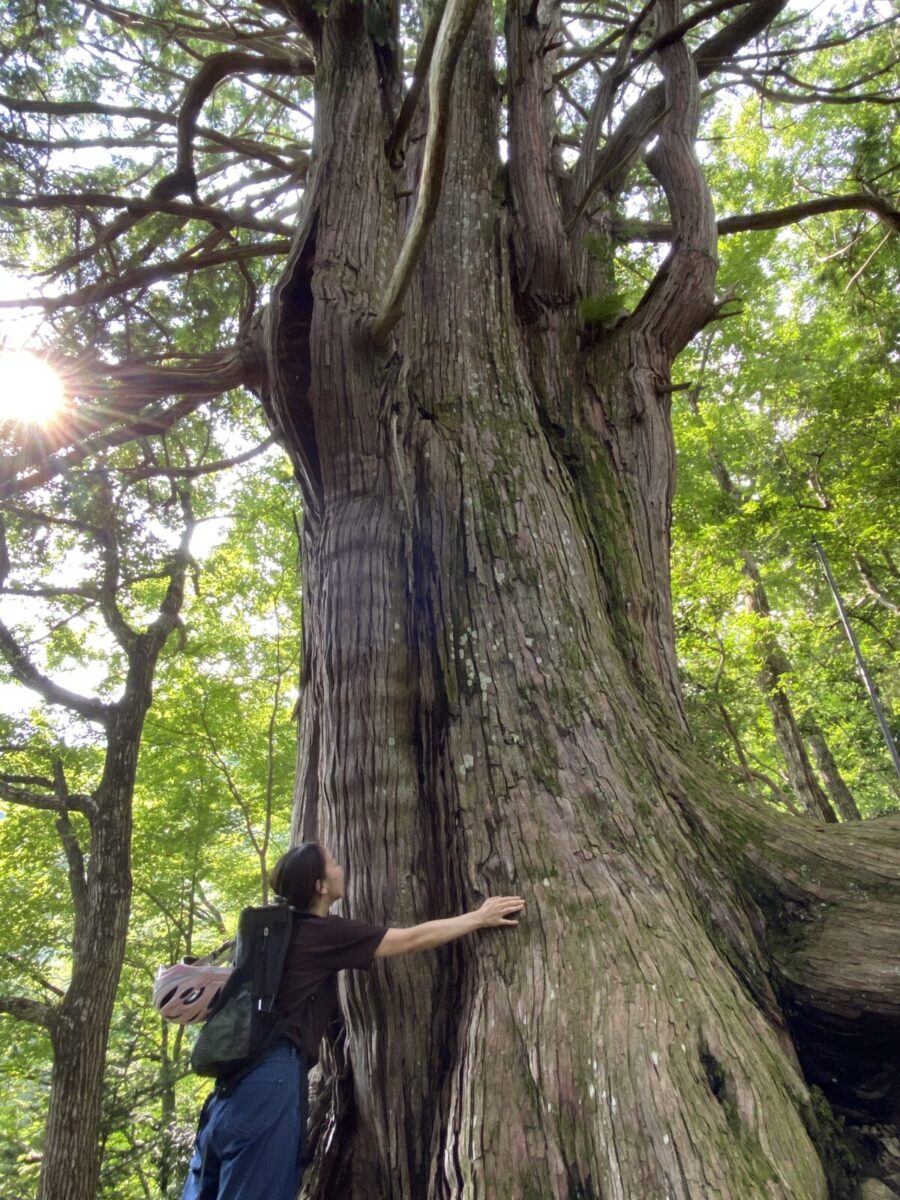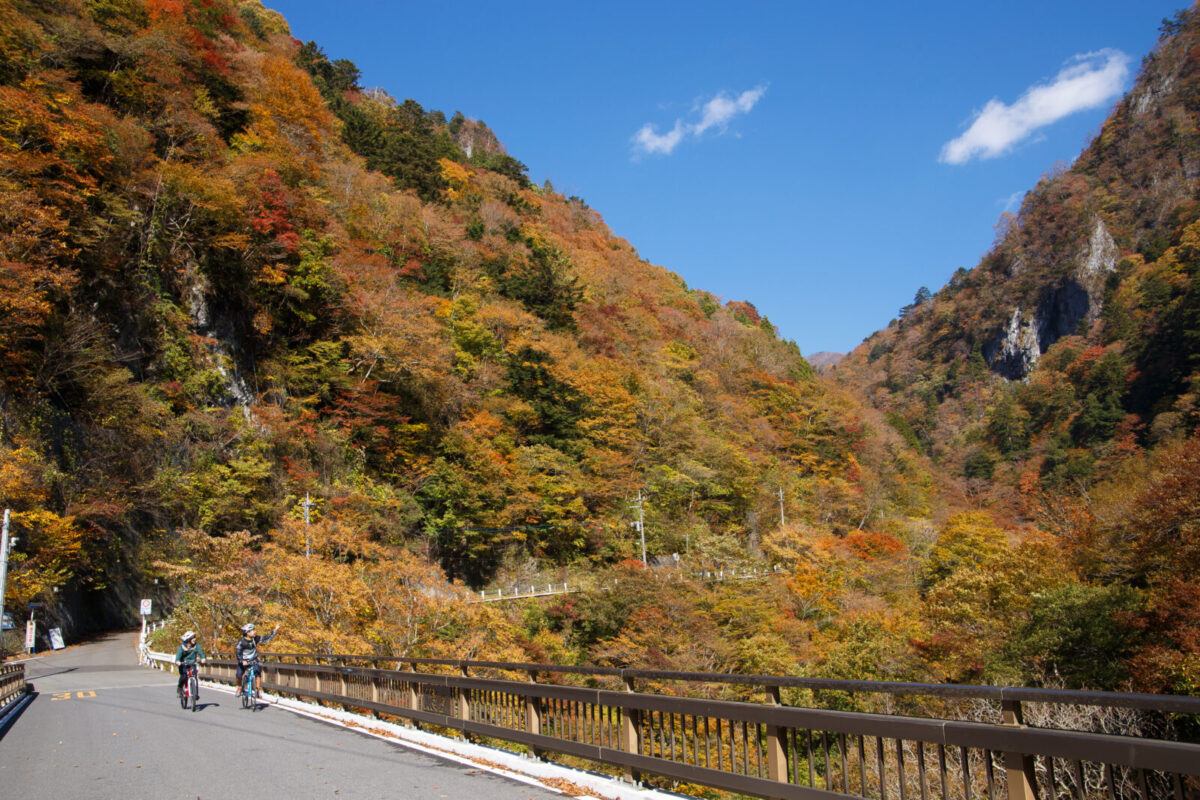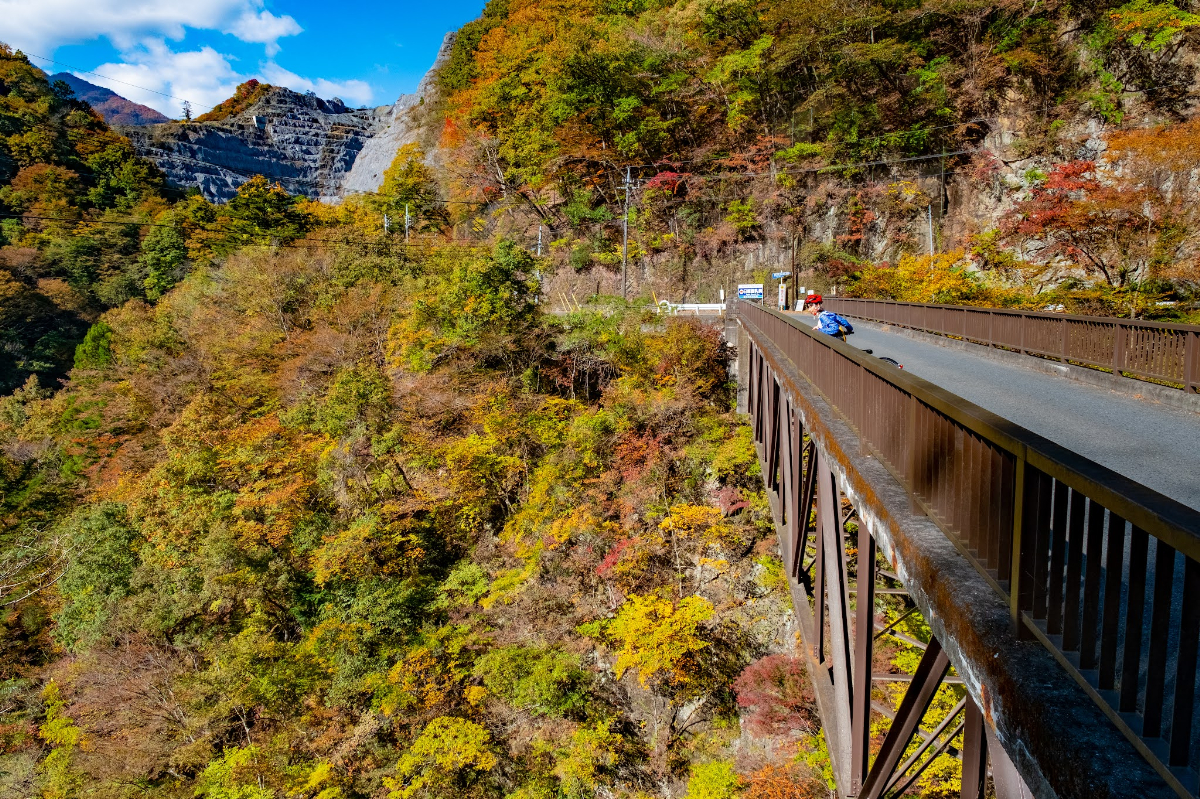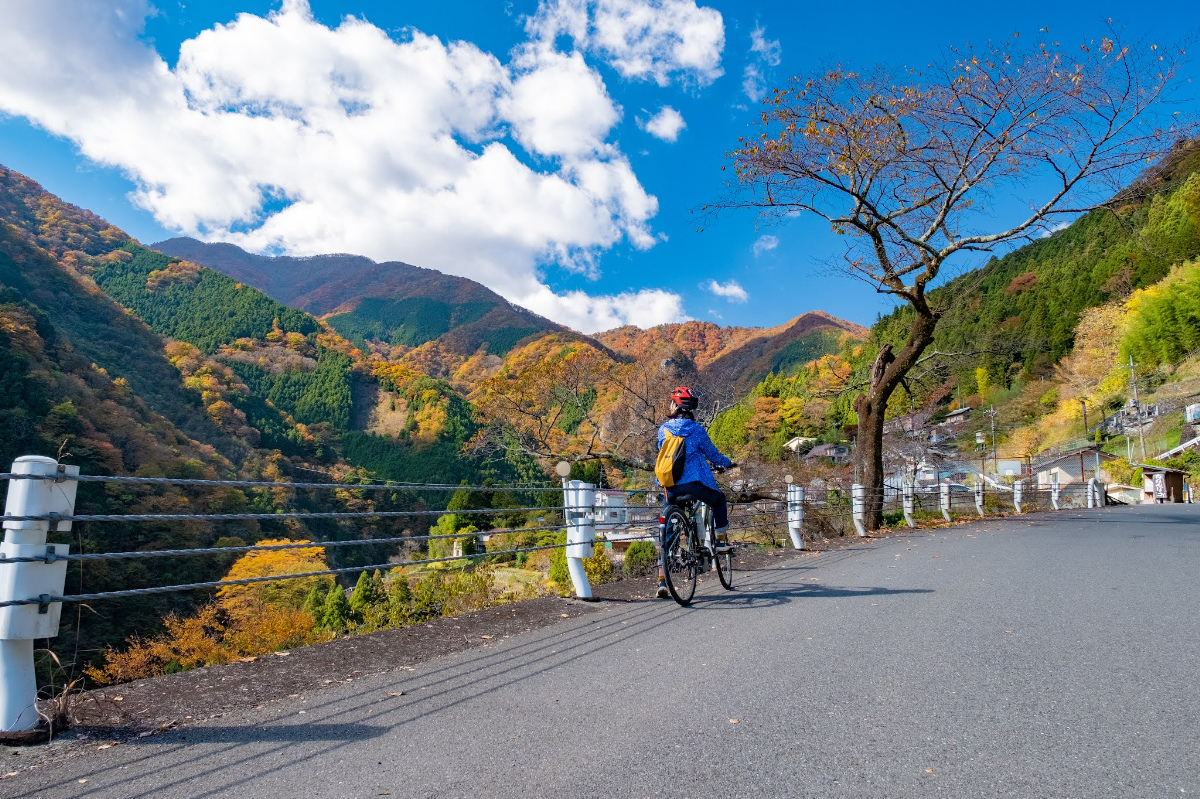 This is the bus timetable from Okutama Station to Nippara limestone cave.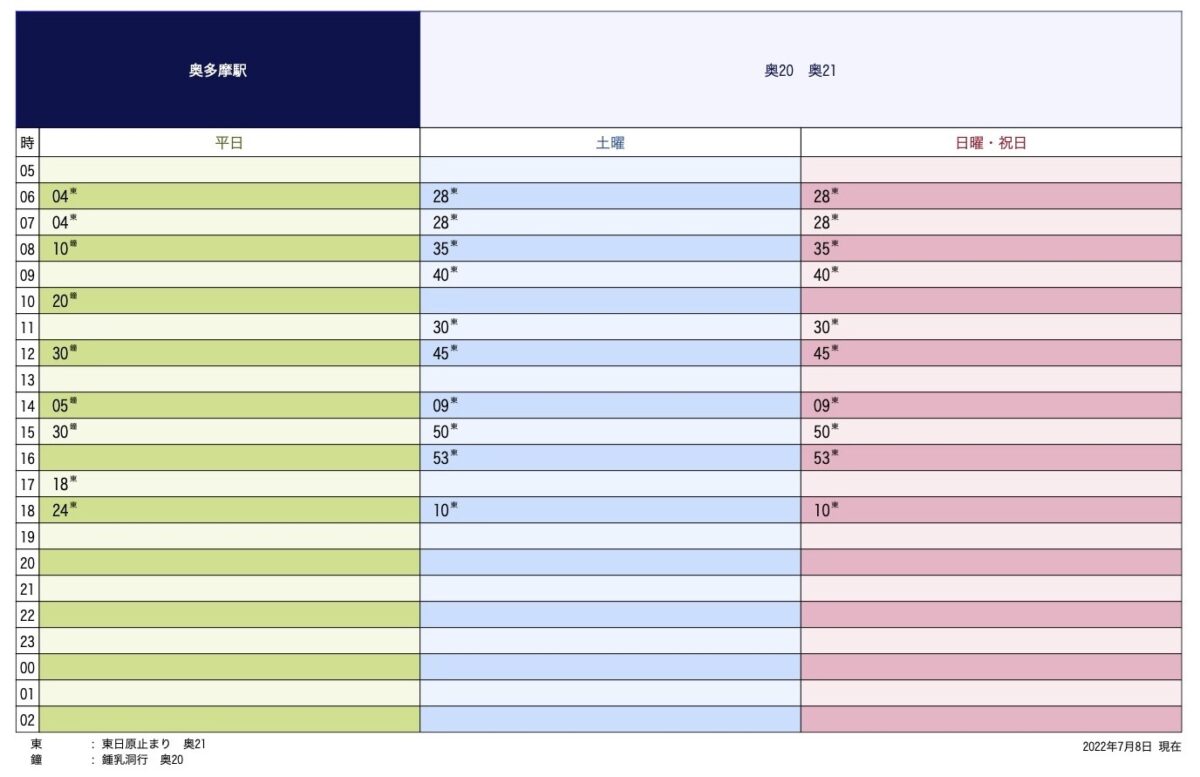 As you can see, there isn't many buses, around one per hour or even less… and if you miss one… you have to wait an hour or more! Also, on weekends and public holidays, the buses stop at Higashi-Nippara bus stop. Which is about 30 minutes on foot to Nippara limestone cave…
From Okutama Station to Higashi Nippara takes about 30 minutes by bus. 60 minutes in total. This is the same as the time it takes to cycle from our shop to the Nippara limestone caves. And it's an exhilarating downhill ride on the way back! It only takes about 30 minutes to cycle from the cave to our shop!