Course A – Okutama Historical Road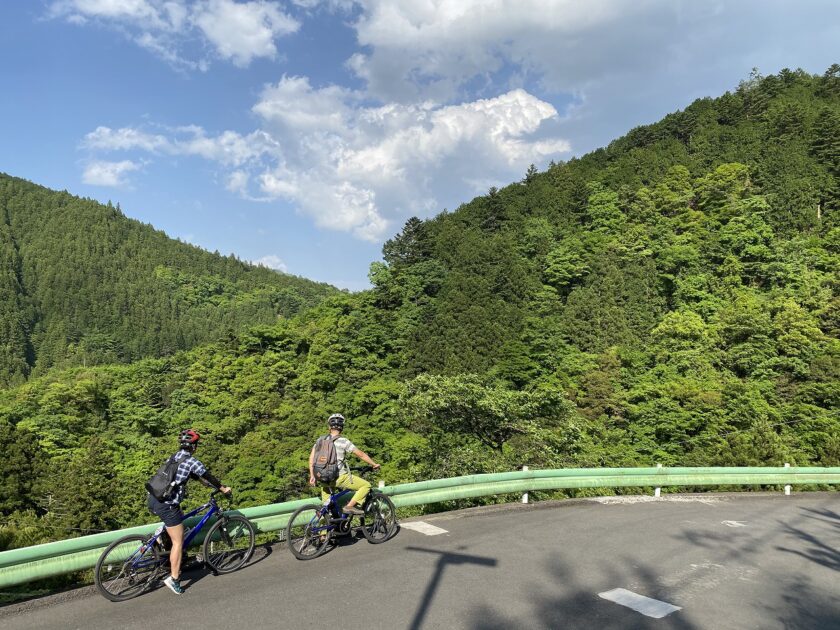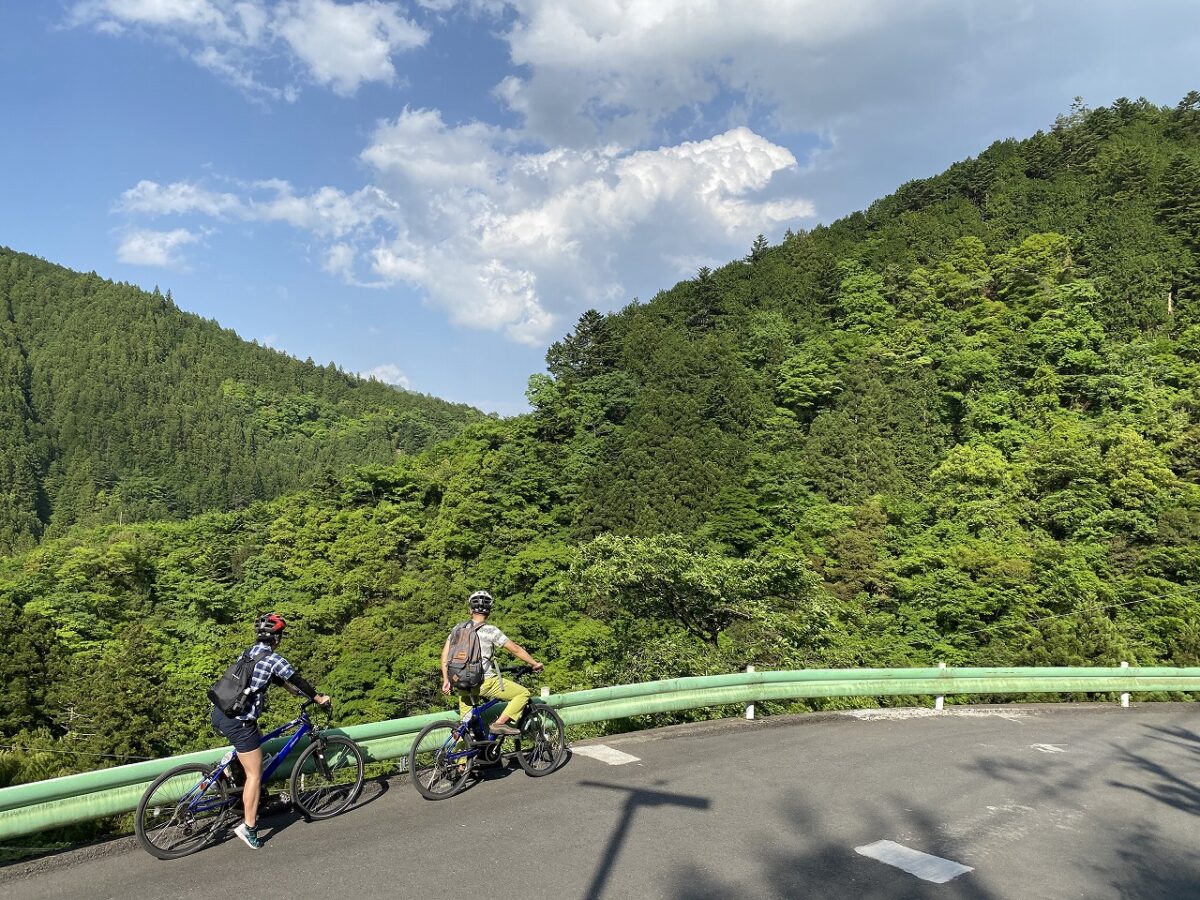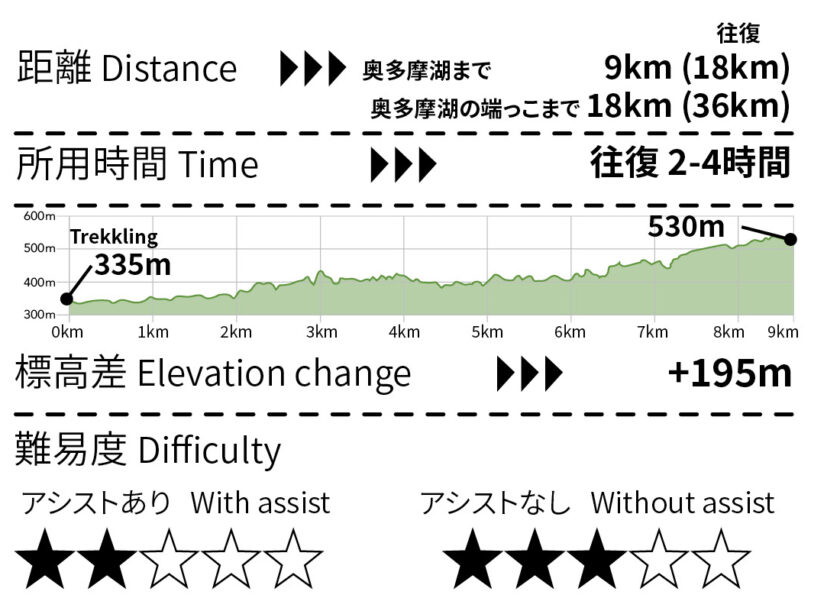 This Edo-era route linked the capital (today's Tokyo) to regions beyond its rugged western mountains. Ancient traders of charcoal, furs and rice carried their loads or led their horses and bullocks along a track that was once much narrower and more treacherous than the one we ride today.
The course to Lake Okutama holds amazing natural diversity. We also find clues, such as shrines and mountain villages, to pre-industrial lifestyles.
The route is a gentle climb to the lake and if you keep pedaling, it will take you about 50 minutes to reach Lake Okutama (35 minutes on the way back since it's a downhill). You can also continue to ride along the lakeside, it's about 9 kilometers from the time you reach Lake Okutama to the end – which is in Yamanashi Prefecture. The road along the lakeside is flat, so it takes about another 40 minutes to reach furthest point. There are many tunnels on the lake side so please be careful.
Course B – Nippara Limestone Caves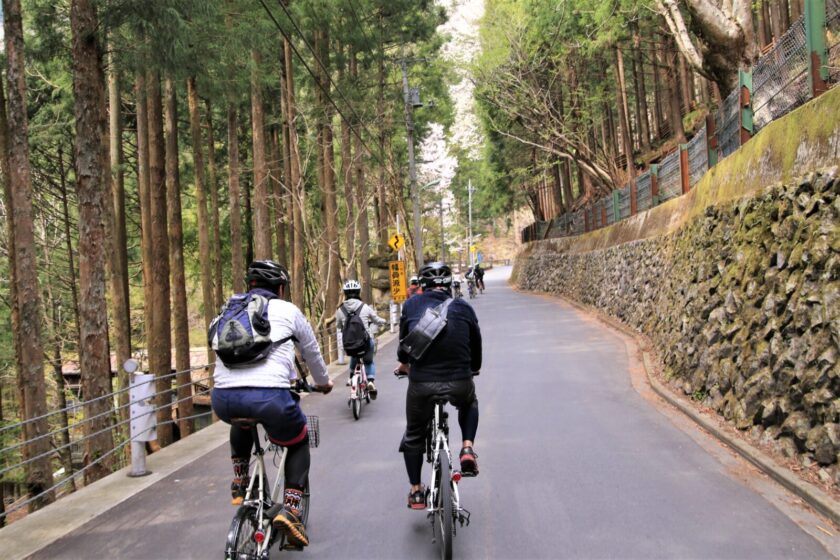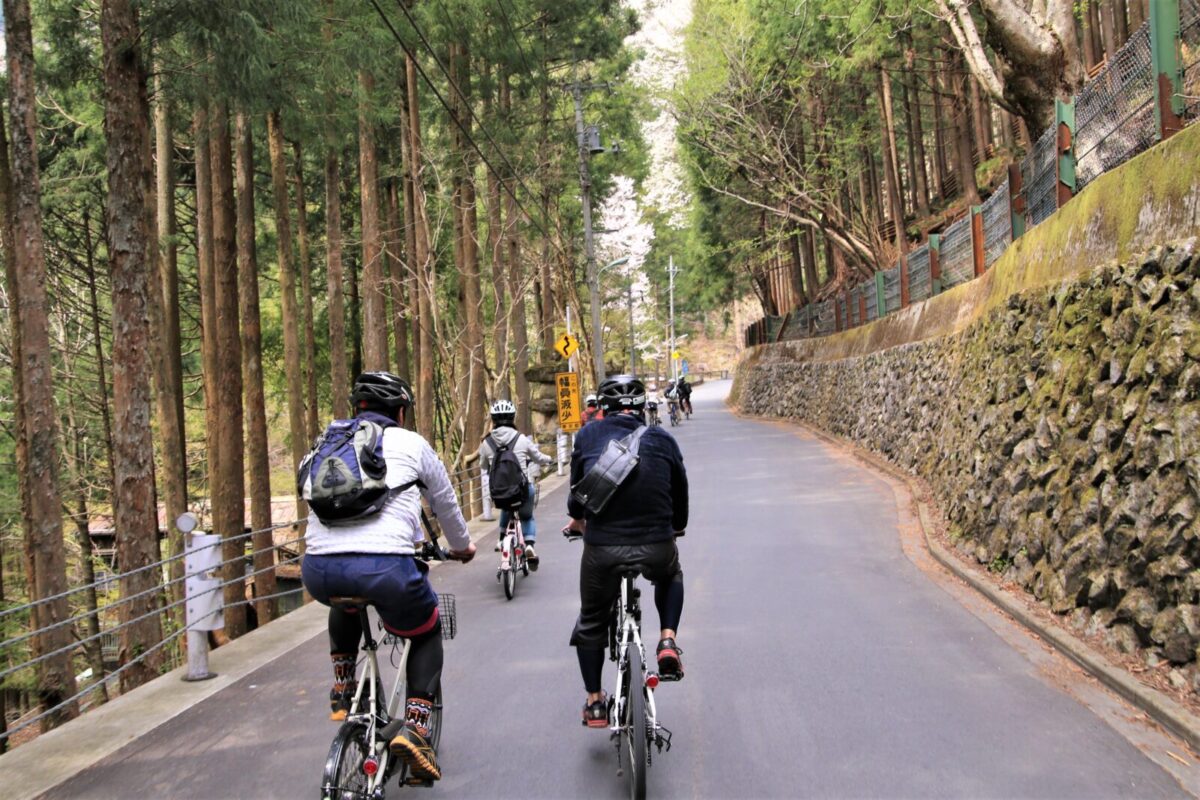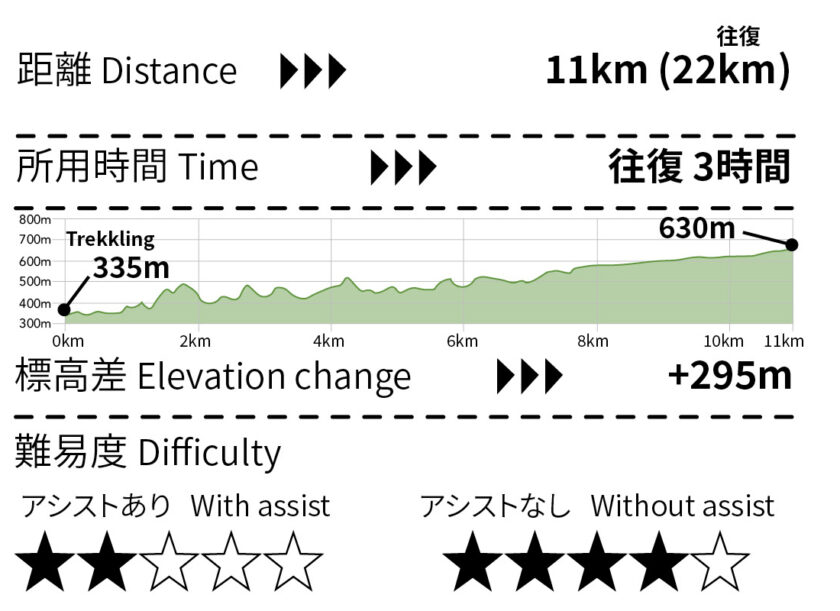 One of the largest limestone caves in the Kanto area, Nippara Limestone Cave has been selected as one of the 9 best limestone caves in Japan.
The road leading to the caves is a single road, but there is a tough uphill climb of around 300m so e-bikes are recommended. On the way, the Kurasawa cypress is one of the largest cypress trees in Tokyo and is said to be over 1000 years old. Accessed by hiking around 25 minutes to the tree.
Course C – Unazawa valley waterfalls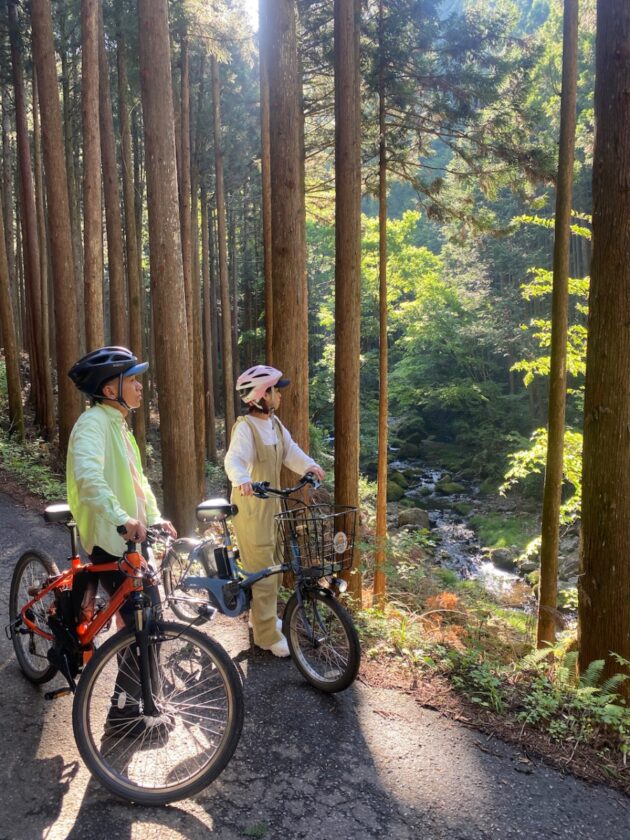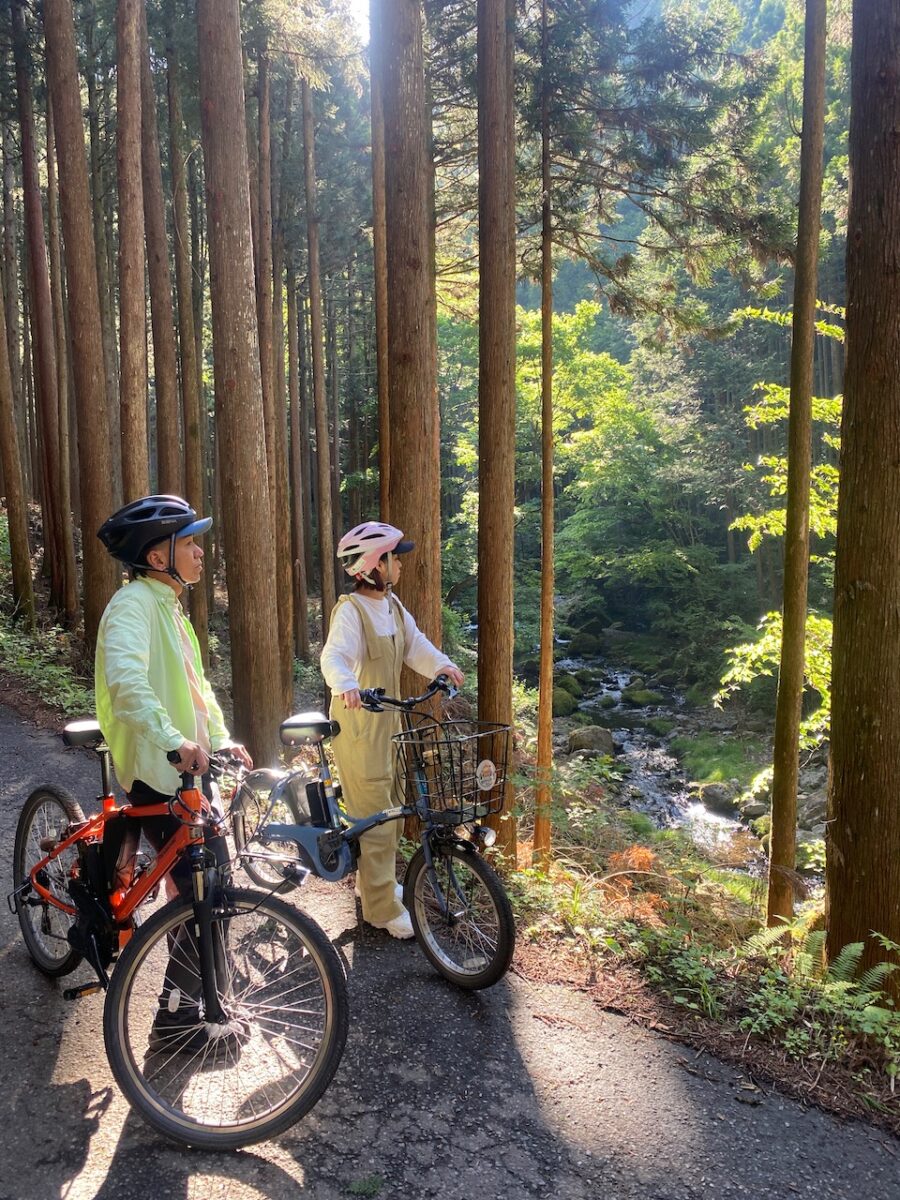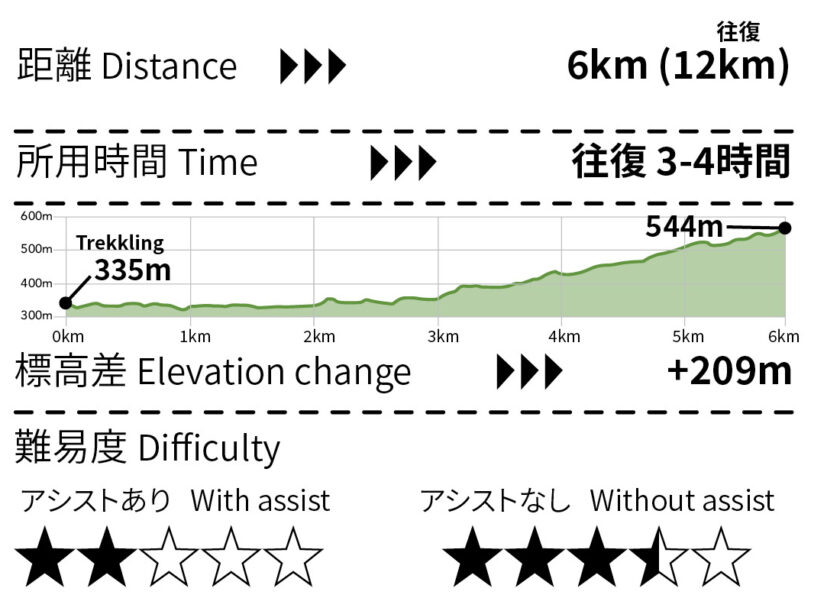 The valley and waterfalls of the Unazawa area are called 'Tokyo's Yakushima' the deep forest and mossy surroundings are a world away from the concrete jungle of Tokyo.
In summer, escape the heat of the city, feel the cool of the forest and the caress of the river's flow. Cycle and trek to a series of 3 hidden waterfalls. This is total immersion in nature. Swimwear recommended for those who want to jump in!
Course D – Ome Healing Byways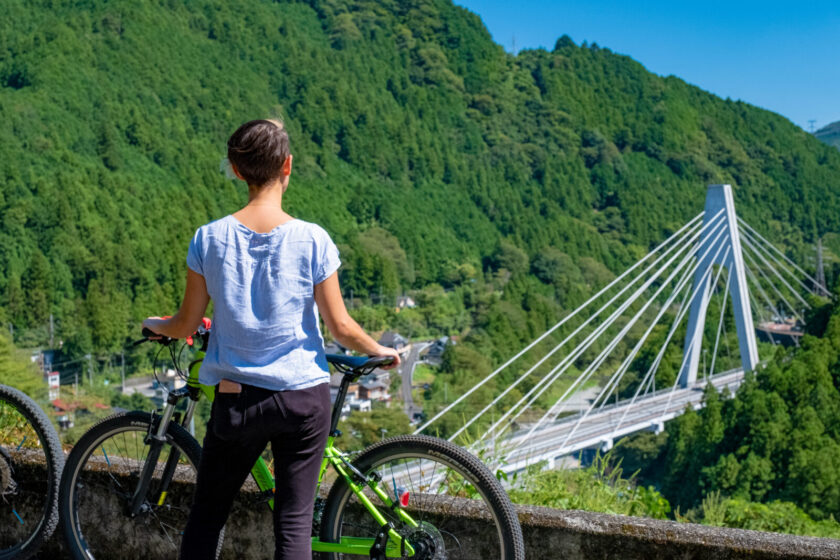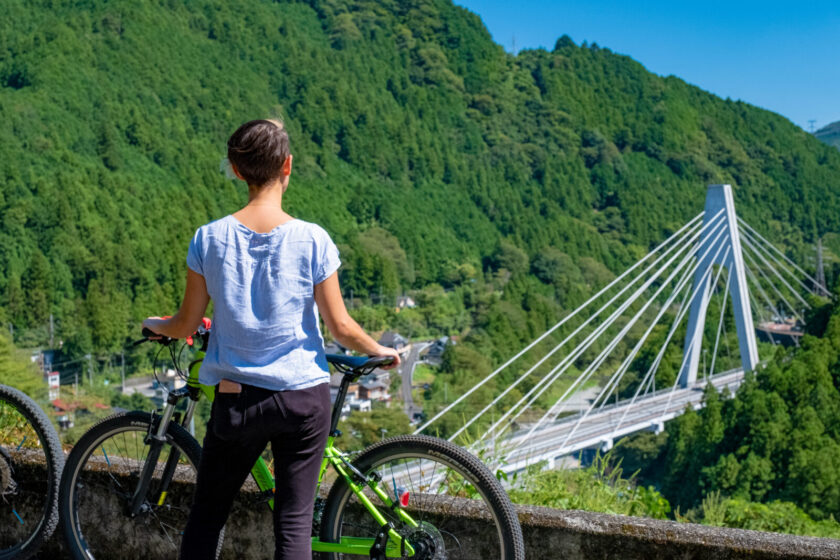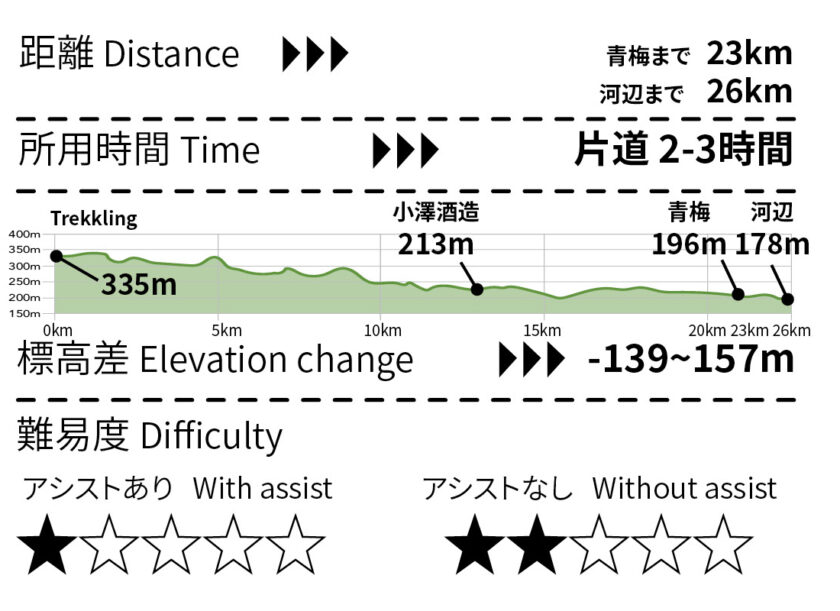 Discover the culture and history of Ome with a cycle down the Tama river valley. This route is one way – you can drop your bike off at a bike shop near Ome or Kabe stations.
Experience a sake brewery, a zen garden, an Edo-era country home, an antique hair accessory museum, temples & shrines.
The route will use back roads where you can discover hidden places whilst avoiding the traffic.
After returning your bike, you can enjoy a hot spring bath and stop at a popular local restaurant.
column